Full Day Cruise - Blue Alizé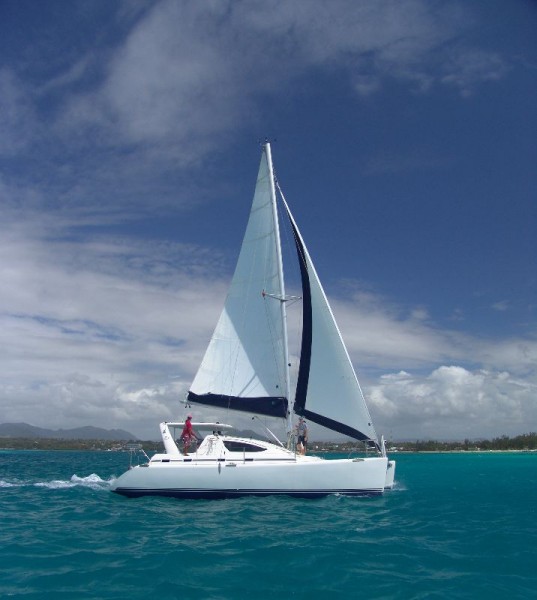 Duration: 405 Minutes (approx.)
Location: Debarcadère , Trou d'Eau Douce,, Debarcadère , Trou d'Eau Douce,
What if you can get the chance of being on one of Blue Alizée's fleet? The Admiral 38, which can accommodate up to 26 people on board, excluding its crew, will make you have a memorable day and a smooth sailing experience around the east cost of Mauritius.
In fact, the Fanta Sea, the Vitamin Sea, the Green Dolphin and the Blue Dolphin can be found in the Trou d'Eau Douce lagoon and will make you feel the thrill of sailing and relax to the sound of the slow movement of waves as the boats gently rocks in the waves as you sail to the Grand River South East and Ile aux Cerfs. Pick between our full day cruise, from 9.30 am to 4pm or a personalised package, for which you need to directly contact our reservation team.
Equipment and characteristics of Blue Alizée:


Seating around trampoline area at the front, life-jackets, mobile phones, fire extinguishers, first-aid kit, snorkelling equipment, kitchen area and toilet, passenger insurance, lifebuoys


Capacity : 26 people + crew, engine : 2 X 40 HP, length : 11,57m, width : 7m